Common mistakes when drafting Lasting Powers of Attorney
Over one in 10 Lasting Powers of Attorney applications are submitted with a mistake - in some cases, these can even lead to a second registration fee. Our Solicitor Loren Little shares some of the most common errors.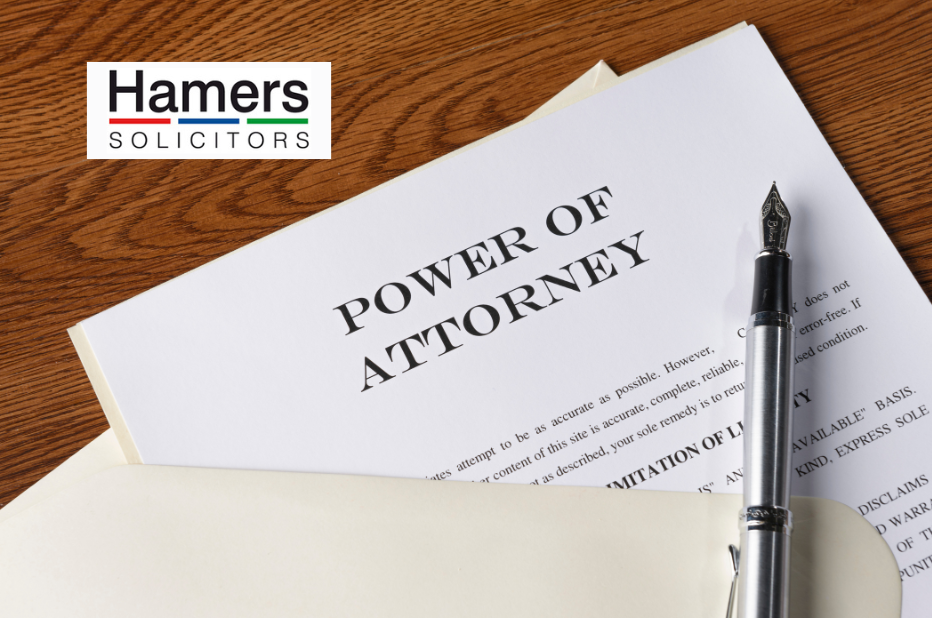 Lasting Powers of Attorney can greatly assist your loved ones in dealing with your affairs in the event of you losing capacity. There are two types: one deals with your property and finances, and the other your health and welfare. These documents must be registered with the Office of Public Guardian before they can be used.
The Office of Public Guardian has published statistics showing that they receive over half a million applications for Lasting Powers of Attorney every year. Approximately 15% of these have mistakes which cause undue delay to the registration, and can lead to a second registration fee. In this article we'll look at some of the most common mistakes made when drafting and registering Lasting Powers of Attorney.
Incorrect Signatures
Your Lasting Power of Attorney needs to be signed by five sets of people. There is a very specific order in which these pages need to be signed, and if done incorrectly, the Office of Public Guardian will reject the document.
Using Family Members
There are certain rules about who is able to act as your certificate provider. Your certificate provider will sign to confirm that you are not acting under any duress and that they believe that you have the requisite capacity to make Lasting Powers of Attorney. Often, people will use family members without realising that this is not allowed, as it could lead to you being subject to financial abuse. At Hamers, we are able to act as certificate provider for you.
Missing and Mixing Pages
Lasting Powers of Attorney are extremely long and formal documents, and as there are two types, it can be quite easy to get the pages mixed up or in the wrong order. These documents need to be reviewed carefully before being sent to the Office of Public Guardian.
Incorrect instructions and preferences
This section can be used to express your preferences to your attorneys or to restrict their powers in some way, and this can be a very useful tool to guide your Attorneys. However, if this is not worded in the correct manner or is seen to be contradictory, the Office of Public Guardian will not accept the document. Furthermore, if you do not include certain instructions and preferences, the default position means that your Attorneys may not have the power to do certain things which would be necessary or beneficial to you.
Another contradiction we often see is in how the Attorneys are appointed. You must choose between your Attorneys acting jointly, or jointly and severally. If you appoint your Attorneys in an incorrect manner, then the Lasting Power of Attorney may be brought to an end before you intend it to, and if you have lost capacity by that point, you cannot do anything to rectify it.
Here at Hamers Solicitors, our team have extensive knowledge and experience in dealing with Lasting Powers of Attorney. We can guide you through the process with specialist advice from start to finish.
Date
10 October, 2022
Author
Phil Winter
Share
If you would like to talk to a member of the department
Keep up to date
Sign up to receive email updates and regular legal news from Hamers.