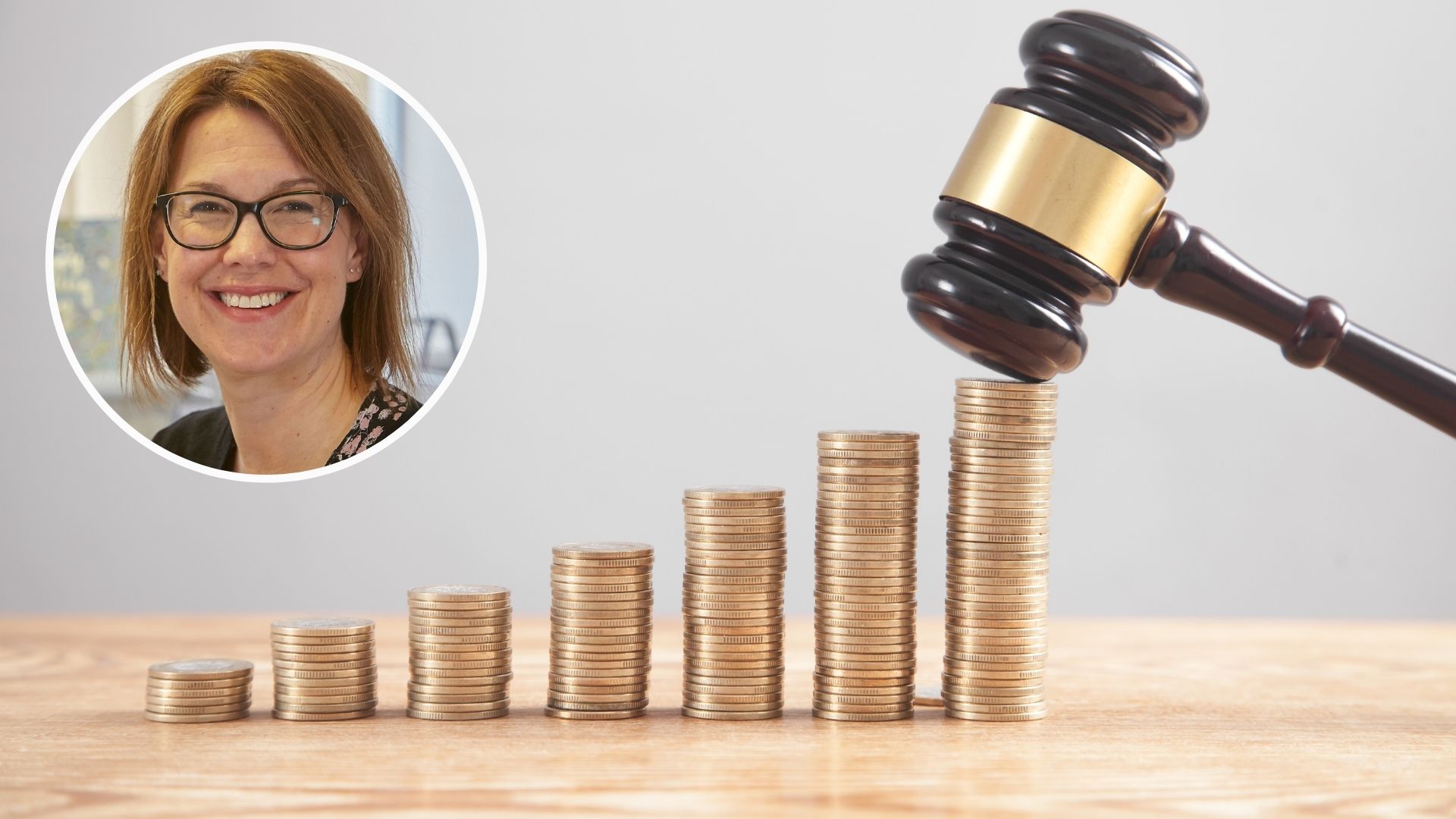 Spousal maintenance – also known as "periodical payments" – is a regular payment (usually monthly) made by a husband or wife to their ex-spouse following divorce.
The issue of spousal maintenance can often cause disagreements between parties as it creates an ongoing financial connection between them, often for several years or more following their divorce. The payer may be reluctant to make ongoing payments, particularly if the split was acrimonious, and the payee may not feel comfortable being financially dependent upon his/her former spouse but have no other realistic option at the time of separation. Spousal maintenance is entirely separate to child maintenance.
As a solicitor specialising in family law, I know that asking for, or facing a claim for, spousal maintenance can be a daunting prospect. At Hamers, we are sympathetic and supportive. We'll provide you with the best legal advice and step-by-step guidance to make the process as pain-free as possible.
When is spousal maintenance appropriate?
The first step is to identify whether the financially weaker spouse has a genuine need, that cannot be met from other sources, for example by claiming benefits, finding employment or securing additional hours at work. If this need was generated by choices made by the couple during their marriage – for instance, a wife may be working reduced hours to care for children – the case for spousal maintenance is stronger. However, even if the need was not generated by the marriage itself, spousal maintenance may be appropriate to alleviate undue financial hardship.
In addressing this first step, it is important for the claimant to provide details of their monthly income and expenditure to see if there is a shortfall. Reasonable expenses will include such things as mortgage payments, bills, groceries, clothes etc., but also other items such as holidays, entertainment and socialising.
Consideration should also be given to a "rainy day fund" for unforeseen expenses such as emergency repairs. What is deemed "reasonable" will in part depend on the standard of living enjoyed by the couple during the marriage and what was normal for them, although in the vast majority of cases, both should expect to "cut their cloth" accordingly as it is more expensive to run two households instead of one.
Once a real need has been established, and the claimant can show that they have taken reasonable steps to boost their income as much as they can, the next step is to look at the financially stronger spouse's ability to pay. If there is no ability to pay, then spousal maintenance would not be appropriate. However, in cases where one spouse has surplus income beyond their reasonable needs, then spousal maintenance is likely to be ordered.
How much spousal maintenance should be paid?
To quantify how much should be paid, a judge would not only look at the budget and expenses of the claimant to assess the shortfall, but also the global total, to ask if the amount of spousal maintenance represents a fair proportion of the respondent's available income that should go to the support of the claimant.
Occasionally a respondent's income will be made up of a basic salary with discretionary bonuses. Where this is the case, it might be appropriate for the applicant's strict needs to be met from the basic salary and any discretionary items to be paid from the bonus – assuming it is received.
There is no strict formula to calculate the amount and each case will turn on its own facts. This is one of the reasons why it is important to obtain legal advice at an early stage.
How long should spousal maintenance be paid for?
There are broadly four types of spousal maintenance order:
1. A nominal order – this leaves the door open to a future claim but does not involve any money exchanging hands. Nominal orders can be used where the financially weaker spouse is managing on their current income but the future is uncertain and they need a safety net in the event of undue financial hardship.
2. A termed order (non-extendable) – this is used to bridge the gap until financial independence can be achieved. If it is non-extendable, the court should be satisfied that it is more likely than not that financial independence is achievable within the fixed term. If it is finely balanced then an extendable term should be ordered.
3. A termed order (extendable) – this is similar to (2) above, but leaves open the option for the claimant to apply to court within the term to have the term extended. This order is appropriate in cases where the future is more uncertain for the financially weaker spouse.
4. Joint lives order – spousal maintenance is paid until the death of one of the parties.
In all cases, spousal maintenance will not continue if one of the parties dies or if the payee remarries.
The law is clear that in every case, the court must consider a transition to financial independence as soon as it is just and reasonable. There will be some cases where financial independence is not achievable, but in all other cases, the order should bridge the gap between dependence and independence. For example, until the youngest child starts secondary school or until the payee has completed a training course enabling them to secure better paid work. A degree of (not undue) hardship in making the transition to independence is acceptable.
If an application is made to extend the term, the court should analyse whether the claimant has managed to achieve financial independence and if not, why?
Capitalised maintenance
A court is under a duty to consider whether a clean break (i.e. no ongoing financial obligations between the parties) is appropriate in all cases. Where there is a case for spousal maintenance, one of the options (if there is available capital) is for the respondent to pay the applicant an additional lump sum to capitalise that maintenance, thereby achieving an immediate clean break.
Spousal maintenance can be a complex area of matrimonial law and it cannot be looked at in isolation. A holistic approach is required, looking at all the relevant factors, including how the capital assets are to be divided, before the issue of spousal maintenance can be determined.
• Whatever your needs, let Hamers ease the emotional strain of a family dispute by taking away the legal burden and ensuring you make the right decisions for you and your family. Our expert family law solicitors, based in Hull, offer friendly, straight-talking advice that you can trust. Call us today on 01482 326666.
Elizabeth Morris is a senior solicitor, specialising in family law, at Hamers Solicitors in Hull.
Date
10 May, 2021
Author
Liz Morris
Share
If you would like to talk to a member of the department
Keep up to date
Sign up to receive email updates and regular legal news from Hamers.