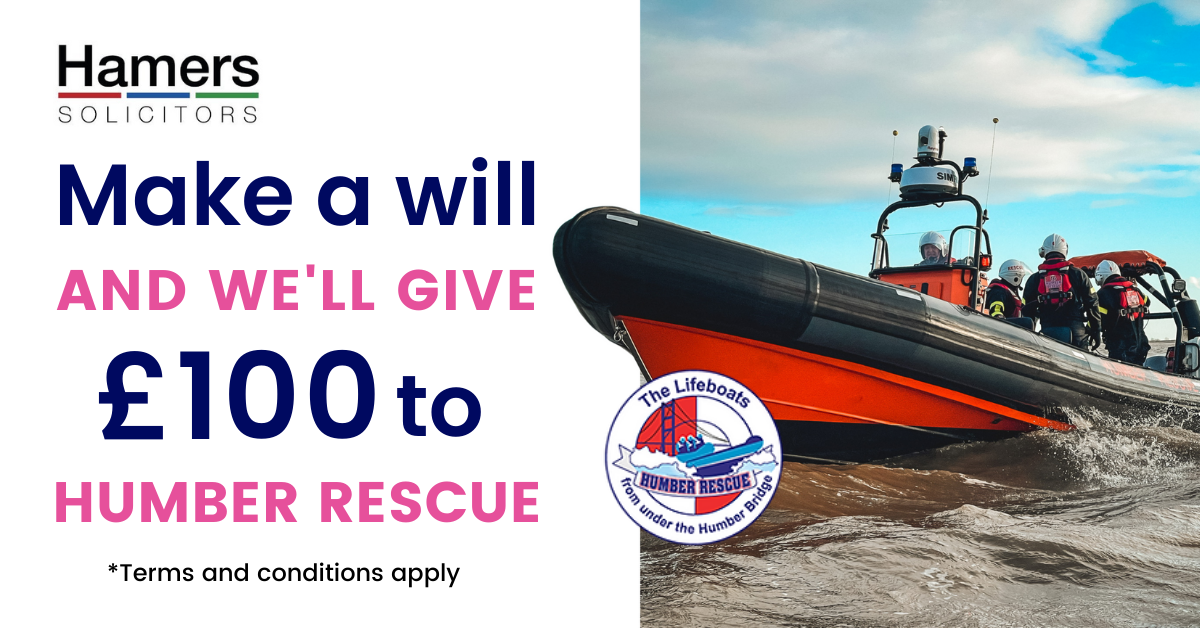 Taking the simple step of writing a will is essential if you want your loved ones to be protected should anything happen to you. But if you've been putting it off, you're not alone.
Around six in 10 British adults do not have a will, while around one and a half million people may not realise that their wills are invalid because they were made before they got married.
Now, we're encouraging people to put that right – and support a leading local charity along the way – by launching our Humber Rescue Will Month.
During April, for every will we complete we'll donate £100 to support the lifesaving work of Humber Rescue's volunteer lifeboat crew. (Terms and conditions apply – see below.)
We're also offering free wills to all members of the Humber Rescue crew.
Making a will puts you in control of how your assets are distributed following your death. If you die without one, your estate might not pass to your preferred beneficiaries – and it could be more costly and time-consuming for your family to sort out.
Writing a will doesn't have to be expensive, but it's important to get it right. At Hamers, our Hull-based experts have the qualifications, experience and understanding to ensure your will is legally valid and tailored to your needs.
Book your appointment now
To take advantage of Humber Rescue Will Month, simply book an appointment by April 30 2022. Call our friendly team today on 01482 326666 or email enquiries@hamers.com
Click here to learn more about our expert will-writing service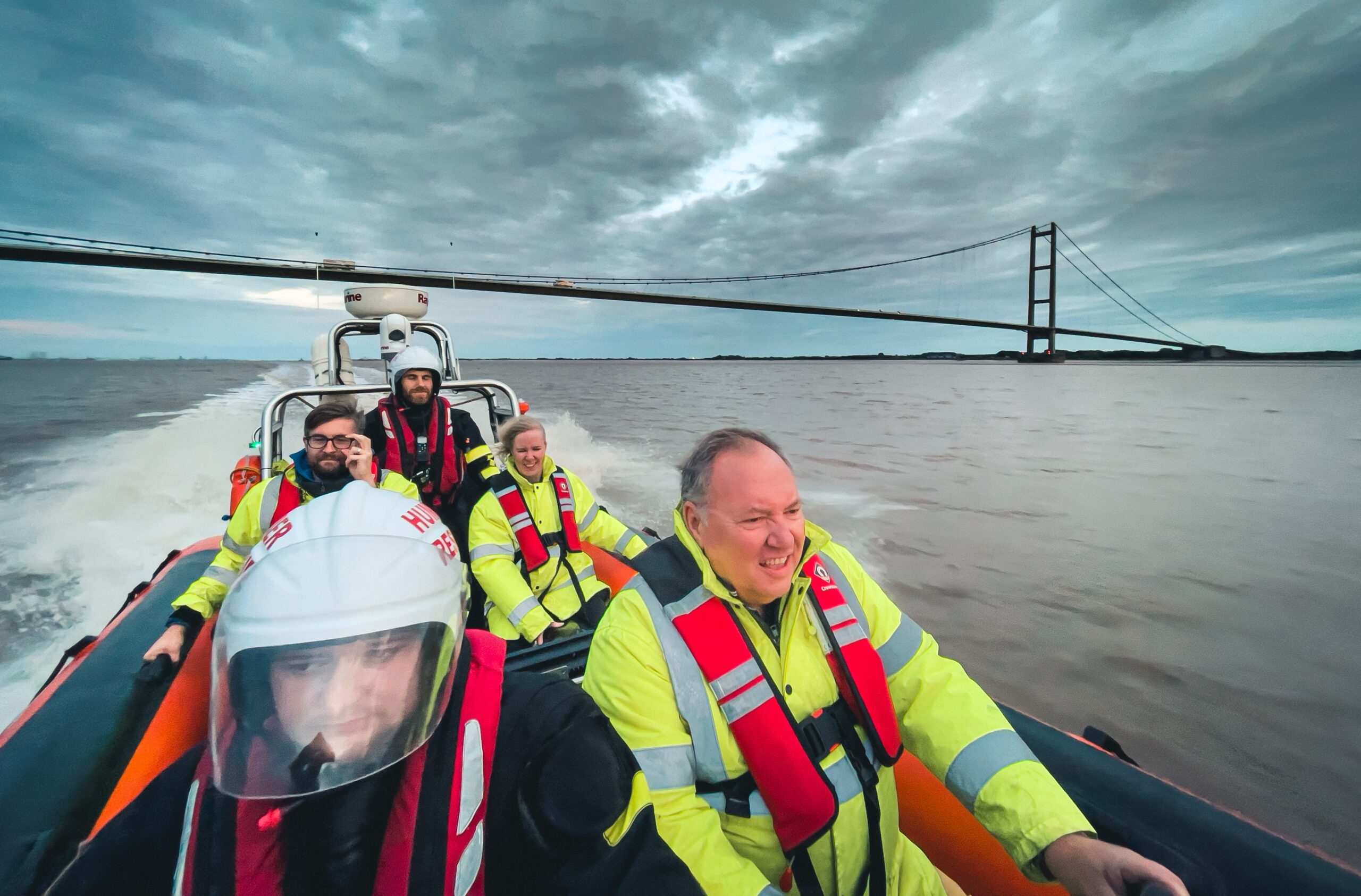 About Humber Rescue
Humber Rescue is Britain's busiest independent lifeboat. Based at Hessle Foreshore near Hull, in the shadow of the Humber Bridge, the charity's dedicated volunteers complete around 110 call-outs each year.
Founded in 1990, Humber Rescue provides a crucial fast-response search and rescue service on one of the most unpredictable stretches of water in the world. The team covers approximately 540 square miles of water, including the Humber estuary and rivers Hull, Trent and Ouse.
Hamers is a long-standing supporter of Humber Rescue and has organised a series of fundraising initiatives. In recent weeks, we've supported crew members to collect and deliver vital aid for people affected by the war in Ukraine.
Join us in supporting the lifesaving work of Humber Rescue. Call us today to book your will writing appointment on on 01482 326666 or email enquiries@hamers.com
Terms and conditions
In respect of every will instruction (whether single or joint wills) received between March 14-April 30 2022, which results in a bill being submitted and paid, Hamers Solicitors LLP will donate £100 to Humber Rescue. Appointments will be offered in April and must be booked by April 30 2022.
For more information about the benefits of making a will, read out in-depth article:
Date
14 March, 2022
Author
Hamers Solicitors
Share
If you would like to talk to a member of the department
Keep up to date
Sign up to receive email updates and regular legal news from Hamers.