In a personal injury case, an insurance claim can take into account such factors as loss of earnings and care costs. Robert Holroyd, our senior litigation executive, explains what can be included.
What you can claim for after an accident
If you have been hurt in an accident that wasn't your fault, you may be entitled to claim compensation for a personal injury.
Before going into detail as to what can be claimed for, let us just take a minute or two to consider the purpose of an insurance claim.
The principle of insurance is to put the claimant in the same position as they would have been had the accident not occurred and not to "make a wodge", as I believe is the general expression.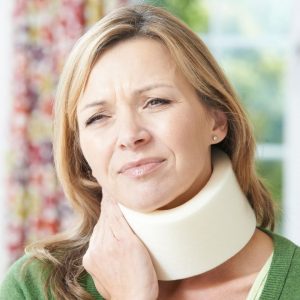 The first head of claim is personal injury. It is possible to claim compensation for this, which is generally referred to as Pain, Suffering and Loss of Amenity (PSLA). The term takes into account the effect that the injury has on you and your lifestyle, including hobbies, work and whether you make a full recovery. It is surprising how many people who injure their fingers turn out to be darts players or musicians!
The cost of such items as car repairs, if not dealt with by a comprehensive insurance policy, can be included, along with damaged clothing and personal possessions.
If you are unable to work and lose earnings, then this loss can also form part of the claim. Such losses can include losses already suffered and also future loss of earnings if you cannot return or have to work for less. The "science " behind this is complicated and does not form part of this brief guide.
Coupled with the loss of wages, a reduction of income may affect the amount in a pension scheme and ultimately the amount received when the pension falls due. It would be usual in such situations to employ either a forensic accountant or an actuary.
A claim may also be brought for the loss of wages by a partner who takes time off to care for you. However, any such care must be more than the normal attention given to a family member.
In cases of life-changing injuries, necessary alterations to a house can also be included. Examples would be widening of doorways to allow for wheelchair access, repositioning of electrical switches/sockets or conversions of bathrooms to wet rooms.
In the most serious cases, an expert in rehabilitation could be employed to put together a lifetime care plan.
However serious the case is, it is important to be reasonable and realistic as exaggerated schedules of loss are not looked favourably upon by the courts, with the worst cases being struck out altogether and the claimant being ordered to pay costs. Years ago, I recall a case where the claimant's
claim included a bottle of well-known fizzy drink a day for several months to "aid recovery". My counsel wryly asked if the return fee for the bottle had been taken into account. I wonder what the court's reaction to that would be today.
If you're considering making a claim, call our personal injury lawyers today. We will give you our honest opinion as to whether you have a claim and what it might be worth, and we will advise you on the next steps.
Read more: Is no-win no-fee the best option for you?
Find out more
Call us today on: 01482 326666 to speak with one of our Hull-based experts.
We conduct all our work on a No Win No Fee basis, which means there is no financial risk to you if your claim is unsuccessful (Subject to complying with the terms of the No Win No Fee agreement).
.
If you would like to talk to a member of the department
Keep up to date
Sign up to receive email updates and regular legal news from Hamers.